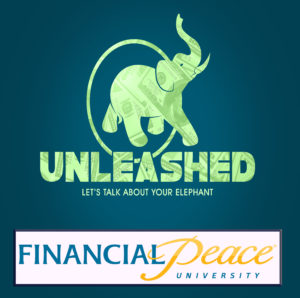 UNLEASHED/Financial Peace University
White Oak Worship Center is on a mission to teach as many people as possible within our church and community to be financially whole. We want to share with you the principles of living a debt-free life! Unleashed is White Oak's initiative to train people to be better stewards of the resources with which God has blessed us – our finances, our time, and our talents. Financial Peace University is a money-management course taught by Dave Ramsey and facilitated by our own coordinators to help our church family and community experience financial freedom.
Course Fee: $85 per individual or couple. The fee includes the course, book, workbook, and more financial resources.
Sponsor a Family: Donate to the church office and add a note if it's for a specific individual or a general donation.
Apply for a Scholarship: If you are unable to cover the cost of the class, you may fill out a scholarship application. Funds will be dispersed based upon need and availability.
Classes begin the week of January 14th and meet weekly for 9 weeks.
Sunday Evenings
6:00-8:00 p.m.
Michelle Carlsen
Monday Evenings
6:30 – 8:30 p.m.
Bobby Carlsen
Tuesday Mornings
10:00 a.m.–Noon
Daniel Irving
Tuesday Ev

e

nings
6:30 p.m.–8:30 p.m.
Barry Richmond
Wednesday Evening
7:00 p.m.–9:00 p.m.
Pastor Roger Ewing
Childcare Provided
Thursday

Mornings
10:00 a.m.–Noon
Joyce Estabrook
Thursday Evenings 6:30 p.m.-8:30 p.m. Danny & Dashia Thomas
Friday Mornings 10:00 a.m.–Noon Lee Ewing
Saturday Mornings 9:00-11:00 AM Lester & Carllnisha Bullard
THE LEGACY JOURNEY
Tuesday Evenings 6:30–8:30 p.m.C.R. & Janet Yates